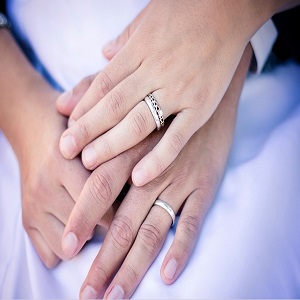 When you will be buying an engagement ring for your partner, that seems to be a tough decision to make. As there are thousands of options from which you have to select the right ring. But what's the right ring that question will make you lose your sleep? There are so many things to look and you will always be in doubt that did you get the right value for money, that you paid for the ring. As a normal person, no one has much knowledge about jewellery and especially when it comes to rings, generally, people just select the ring depending upon its physical appearance. Many other factors should be counted when you are selecting an engagement ring. These factors vary from metal, gem size, make and designs etc. Now with help of online jewellery stores, you can easily browse the type of ring that you need. But in this article, we will be sharing some tips that can help you to buy engagement ring in brisbane.
Shape:
It seems like strange as ring should be in the shape of a circle. But in terms of engagement ring, there can be other options for shape. Usually the concern for shape increases, when you need to add diamond or gem on the engagement ring. The rounds cuts are usually expensive in diamonds and gem. You must be clear about which shape will be the right fit for the ring you want to get.
Metal Colour:
Traditionally, the gold was the only option for an engagement ring but now there are a variety of metals like platinum, titanium etc. Even in gold, there are many colour options available like conventional yellow gold, rose gold, white gold etc. Always have a clear mind about the colour of the ring because it straight affects the price of the ring and you don't want to gift any ring, that will not match the other's personality.
Right Size:
This can be very embarrassing for you if the ring you have gifted not fit the finger. Yes, this tricky because you don't want to announce your partner that you are getting their finger size for an engagement ring. The best way to get the ring from your partner that is in constant use or measure the size of it. This will safe your time and money, as if you will be buying a ring in the wrong size, then you have to return to the jeweller for rectification.
Research:
Now the good thing is you don't have to physically visit the multiple jewellery shops to check the rings. Here you can easily browse various design, get information about the styles and also get a good idea about pricing. Even you can get the ring delivered at your home by orde ring online. Like the French door, will deliver in Brisbane and give the facility of designing your custom engagement ring.